New antler.co
Heading for a period of rapid growth, Antler brought us in for a digital makeover: a refresh of the brand and a new website aligned with the VC firm's big ambitions.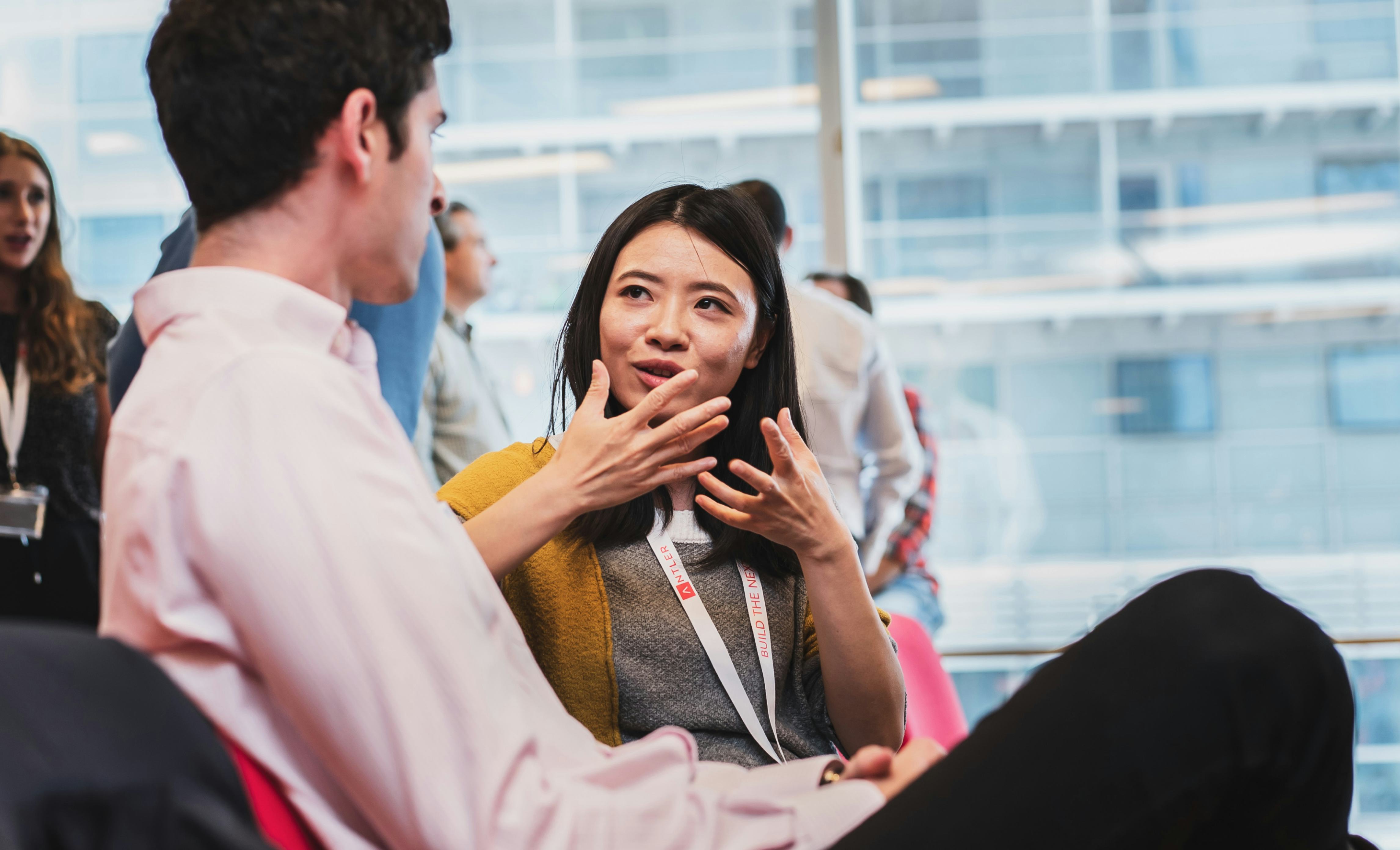 Antler is a global startup generator creating the next wave of tech. With offices all over the world, from Nairobi to New York, they bring visionary founders together to build startups from scratch.

The digital redesign led by 14islands included a new website and branding. Almost immediately, Antler saw signups surge, attracting more founders with essential qualities: an inner drive, a clear spike, and grit.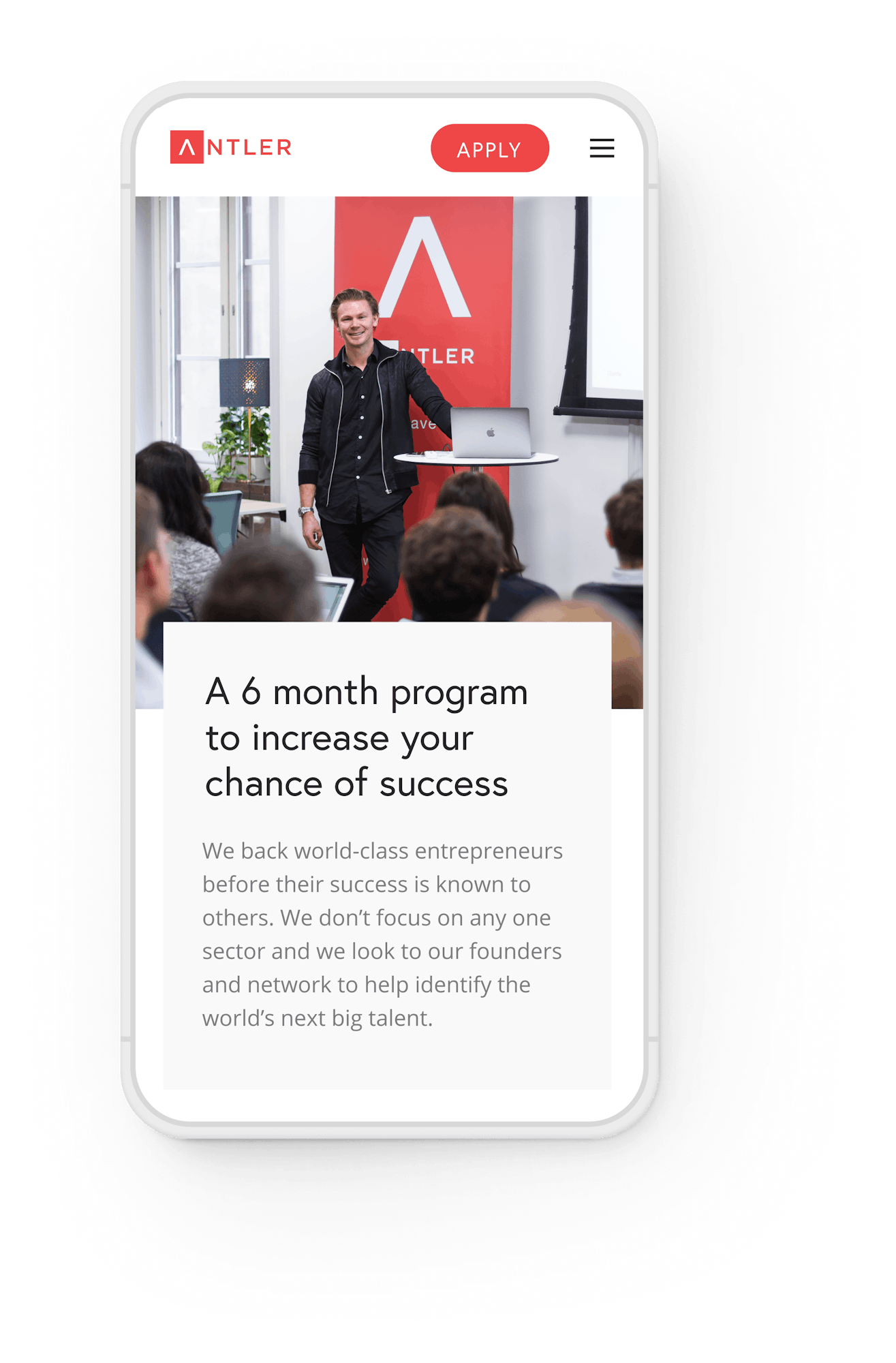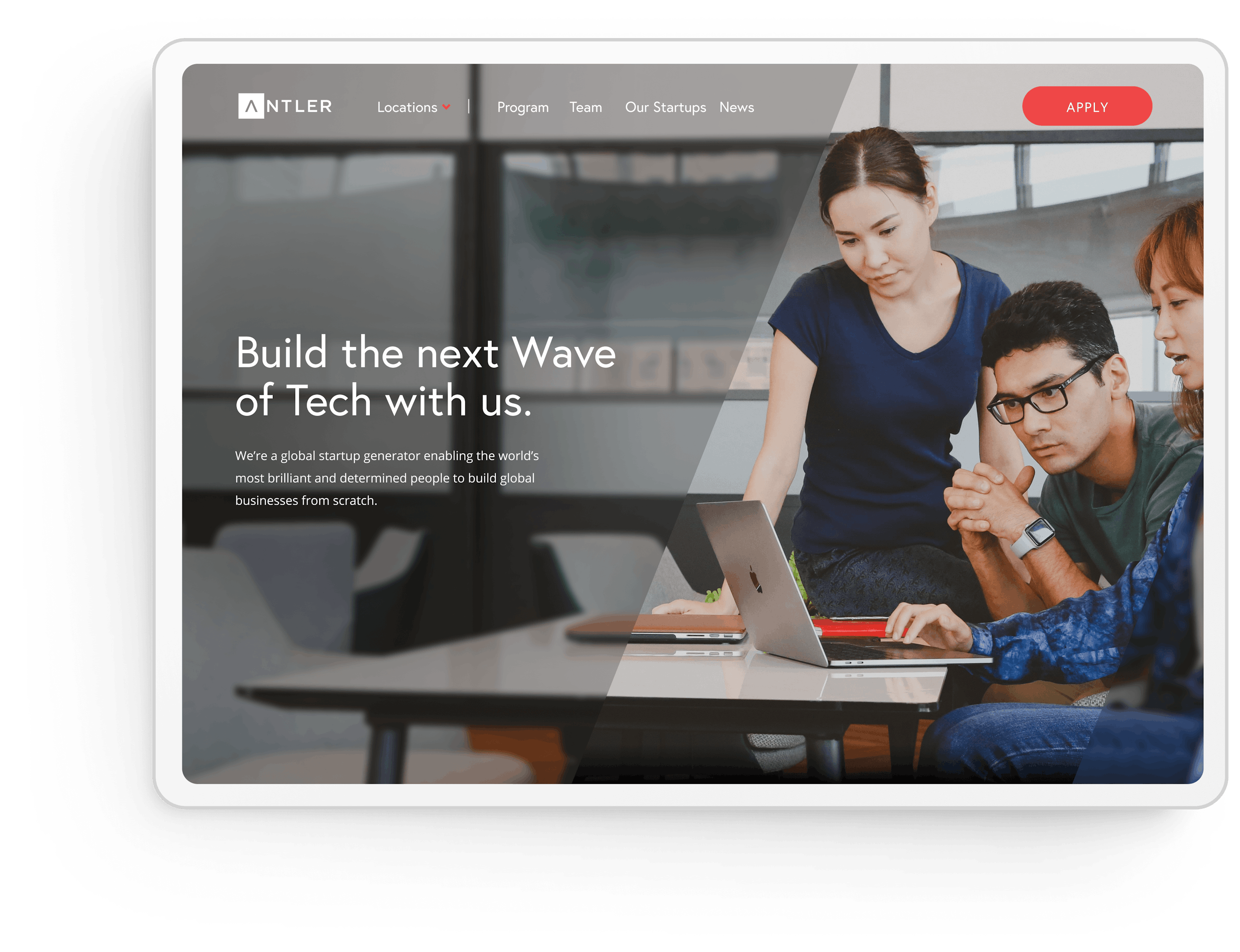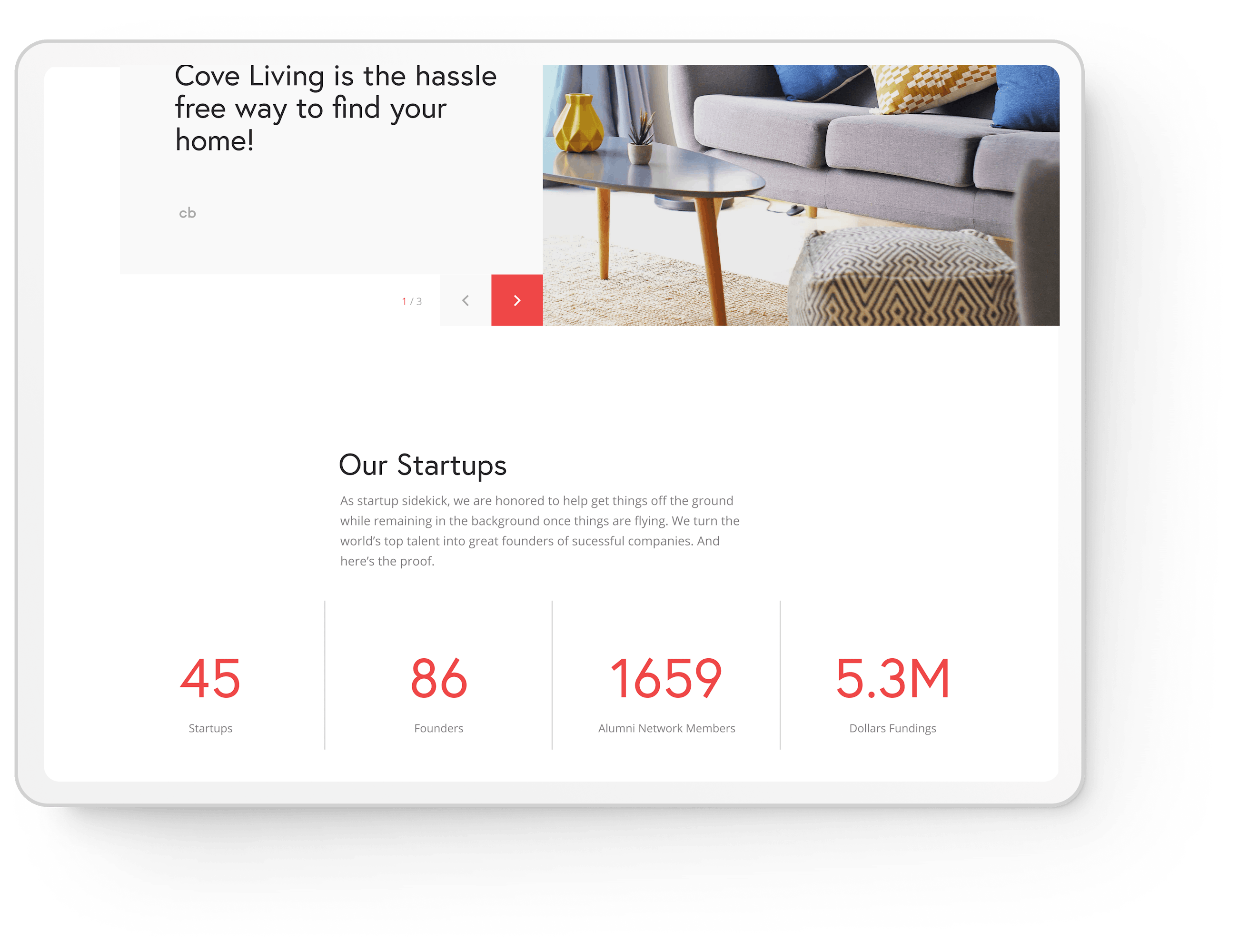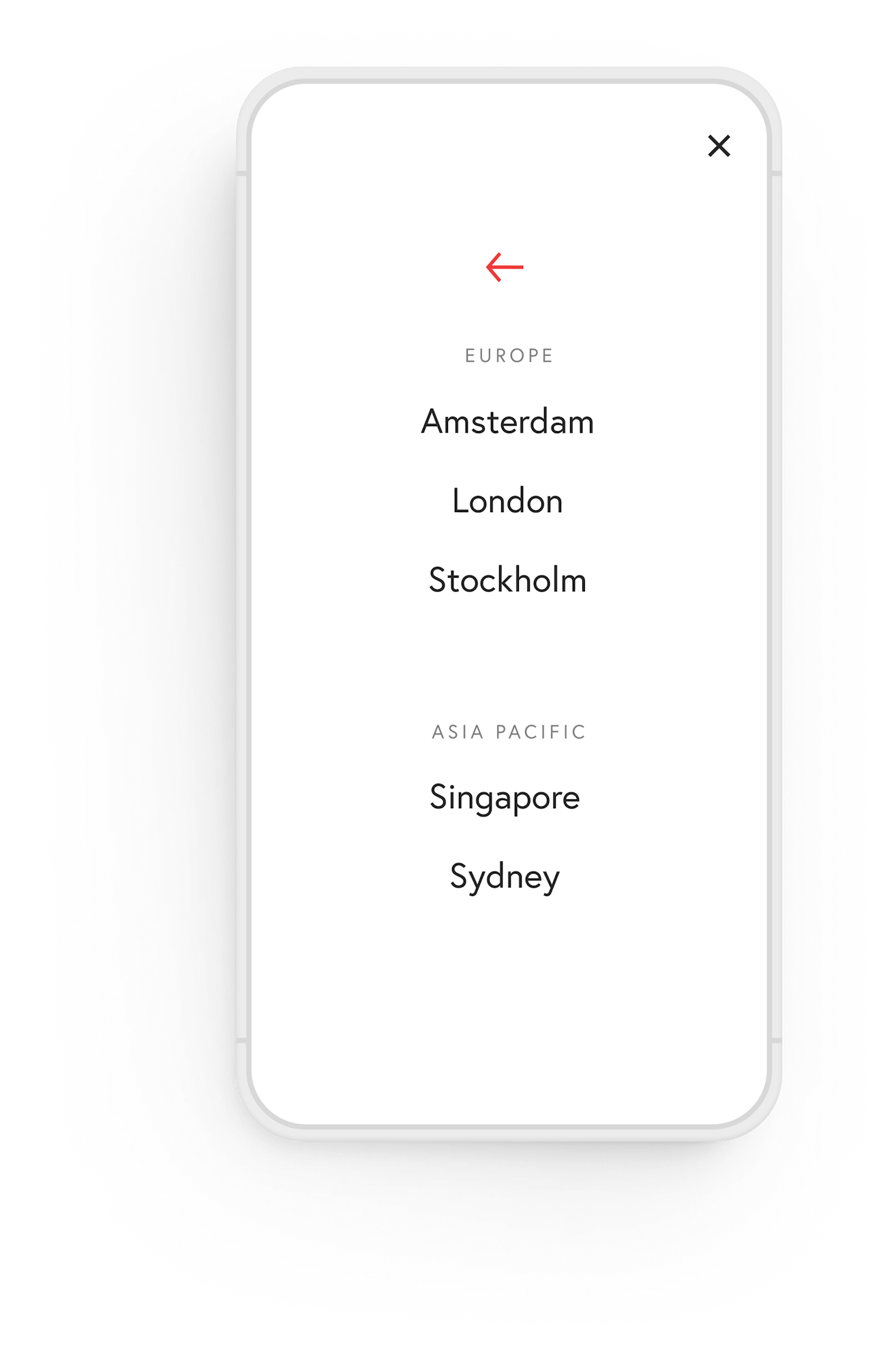 Awaken the spike in founders
The goal was simple — Spark excitement upon future founders while reassuring them of a life-changing decision. To quit their jobs and start their own company. Transparency in every step of the application process, easy-to-scan program details and testimonials guided our content structure. Just like real conversations, the content was friendly, trustworthy and sometimes thought-provoking.

We chose a bright and friendly color palette for Antler's new identity, as well as modern typography with a human twist. Imagery and videos highlight people and groups from the actual cohorts, giving a glimpse into Antler's sessions and the strong community behind it. Last but not least: we used animations to reinforce the storytelling and guide users towards their new destiny.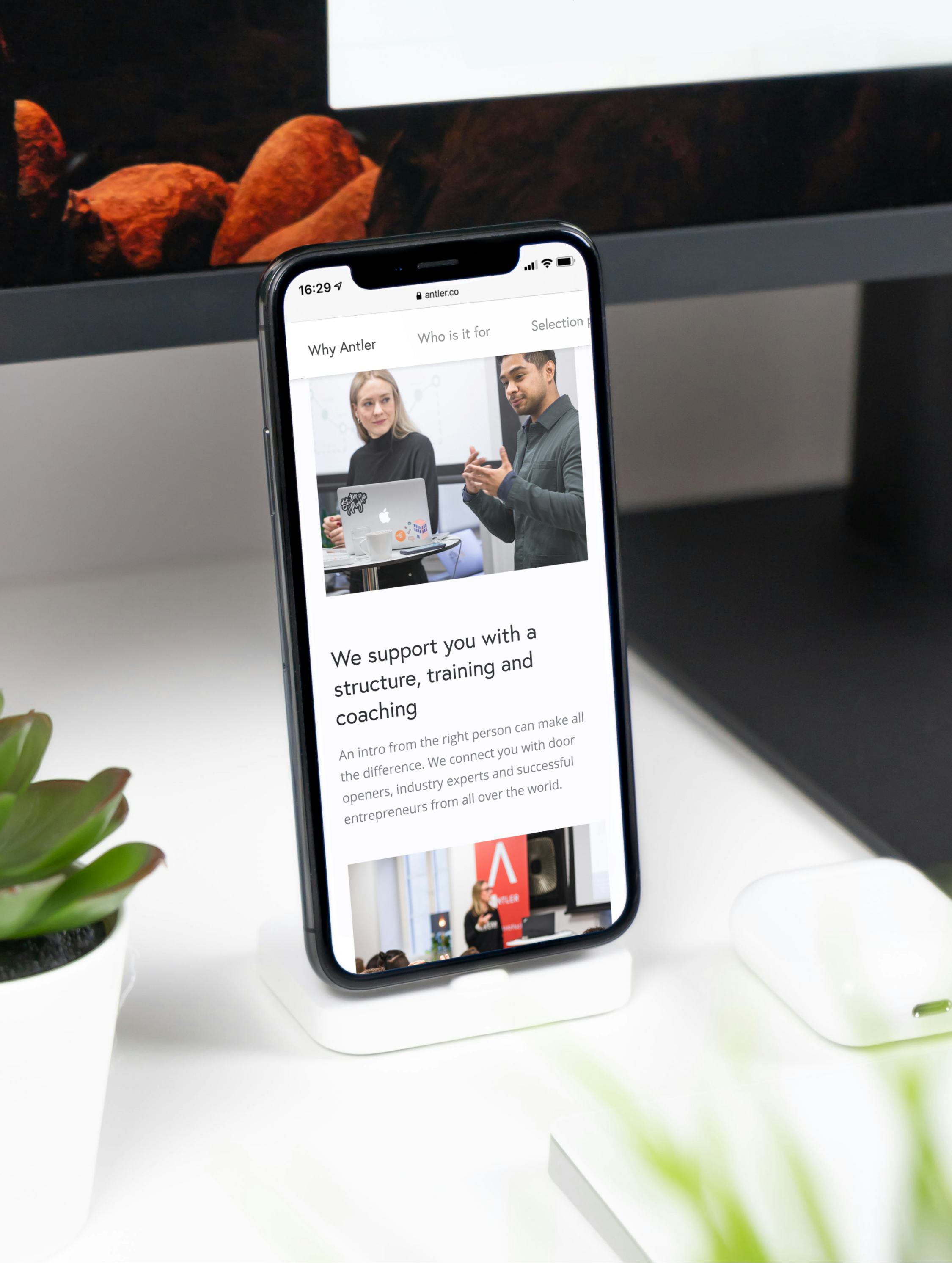 14islands created a totally new antler.co at a stage where we grew from having a presence in two cities to quickly grow to nine cities on five continents. We saw a big improvement in attracting the right founders to Antler.

The process with 14islands was fast, collaborative and proactive from design foundation to final delivery. We are very proud of the overall outcome for us, especially the flexible site and the ability to easily keep building on it. We can highly recommend 14islands to anyone looking to transform their digital presence.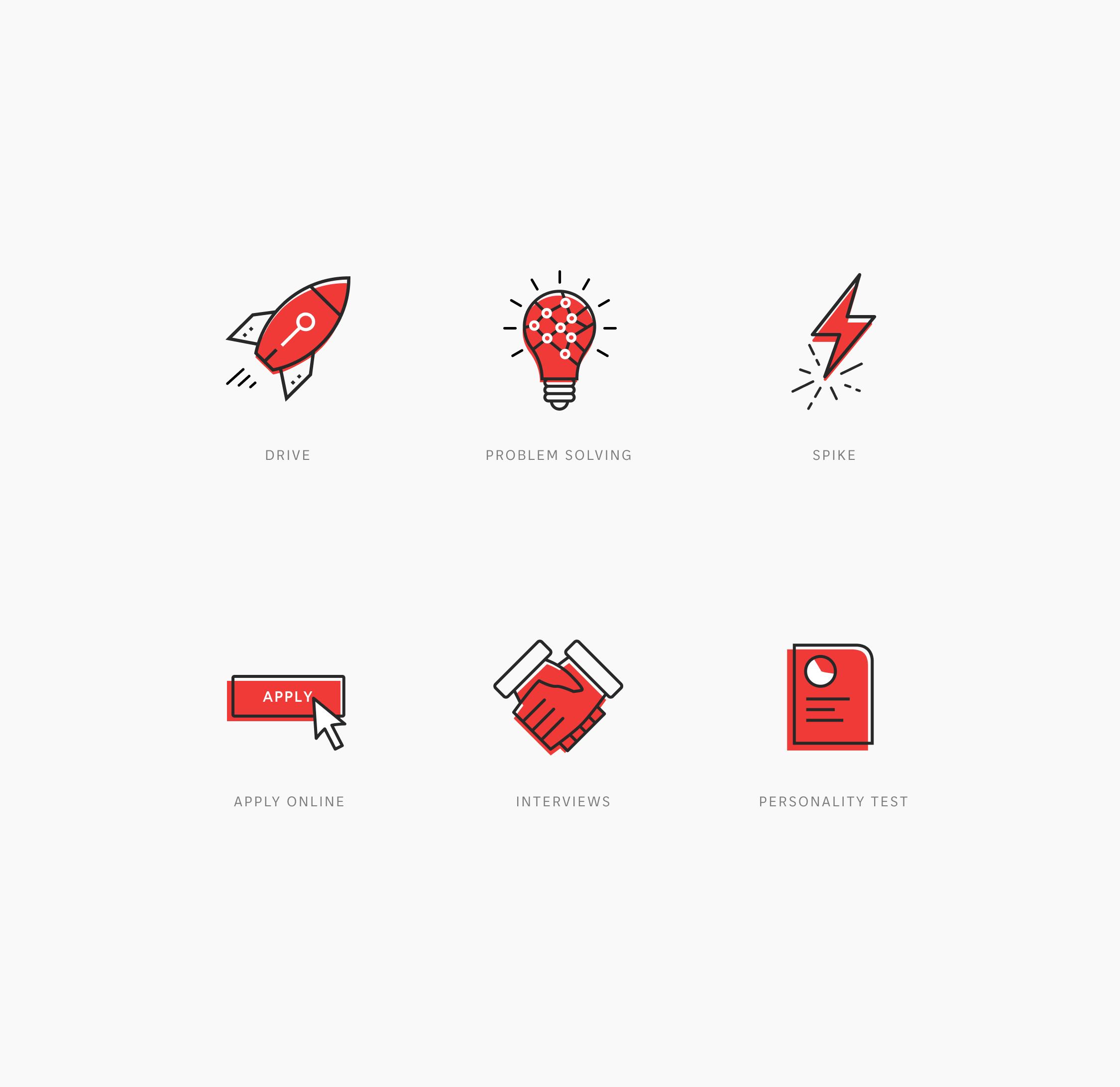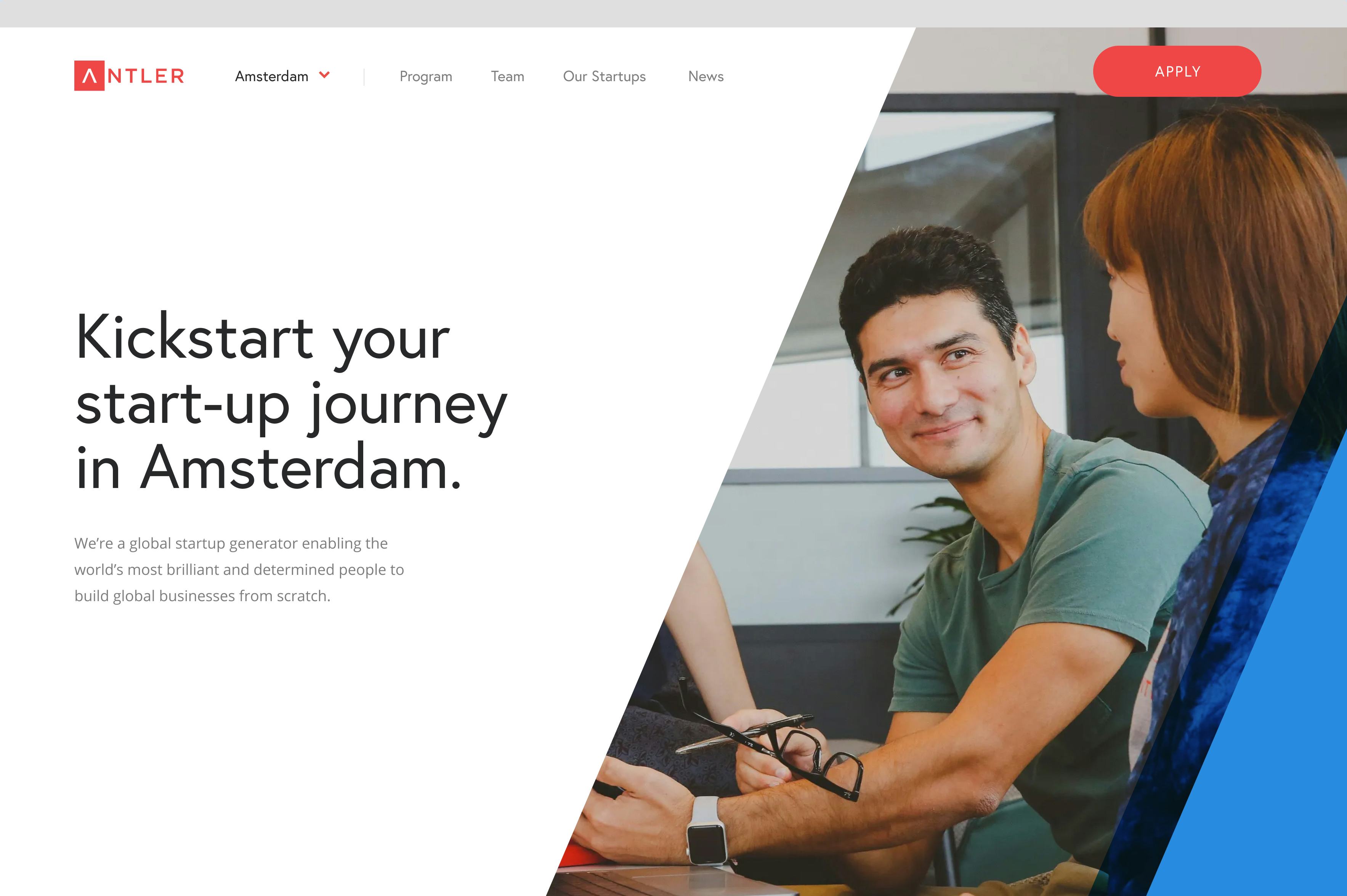 Blazing fast and easily scalable
The modern technology set we chose enabled us create a fast-loading, scalable site to support Antler's quickly growing global business. We put in place a Content Management System (CMS) and rich User Guide to allow Antler's editors around the world to easily maintain the site going forward.
Gatsby.js

website framework

Prismic

content management

Greenhouse

people relations

Google Tag Manager

flexible analytics

Mailchimp

email newsletters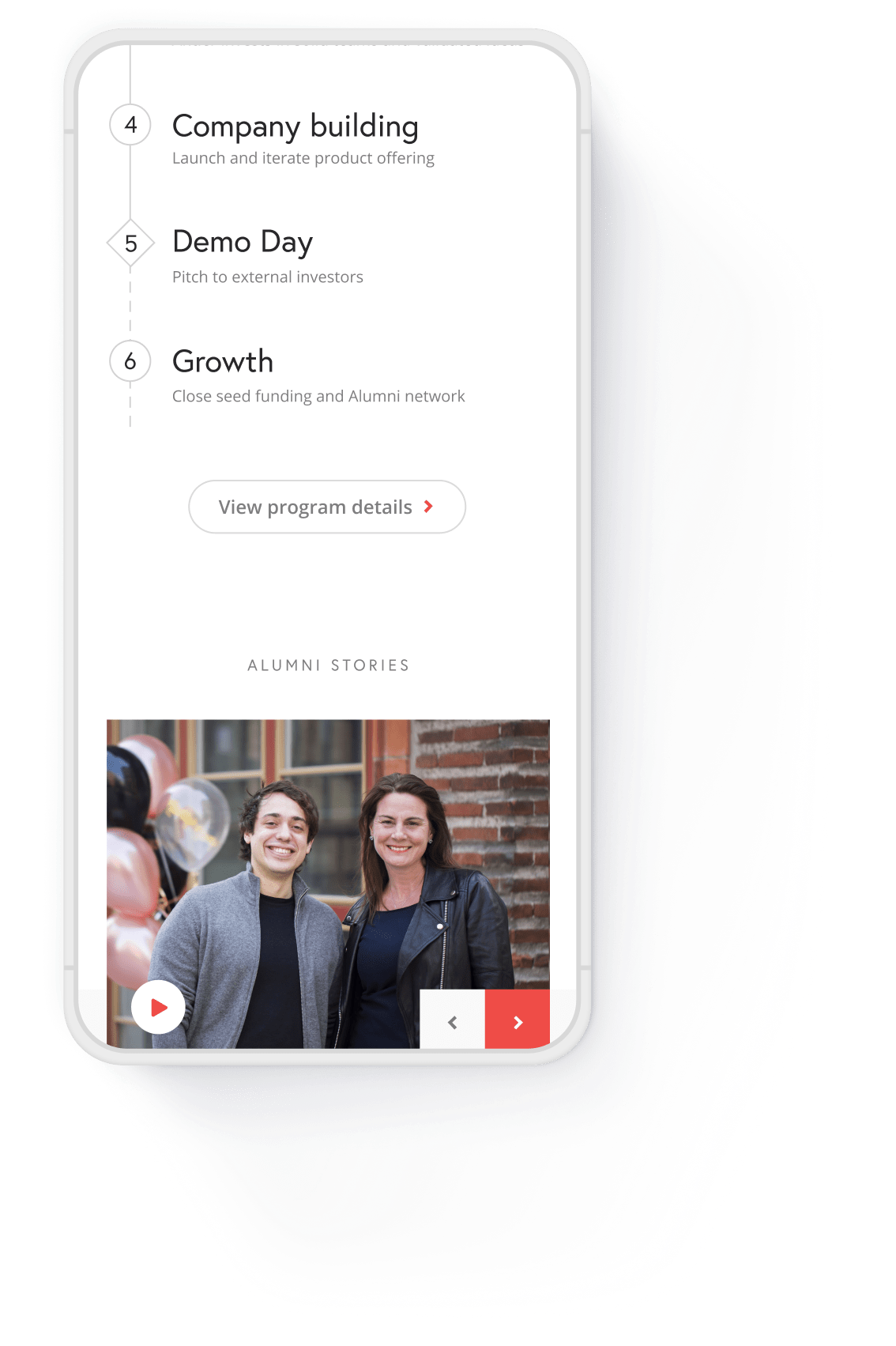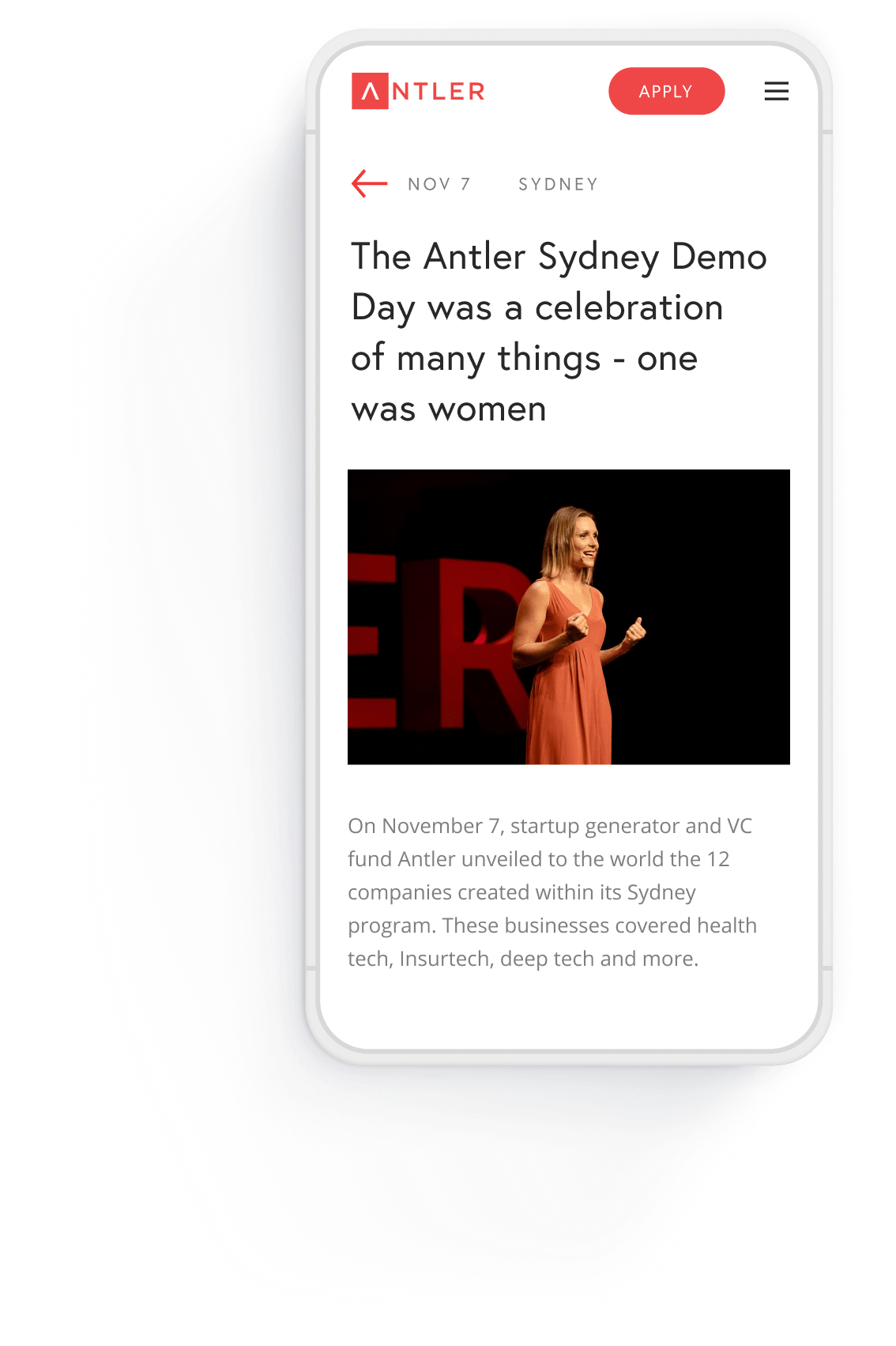 Impressive impact
Antler's mission is to turn exceptional individuals into great founders, creating companies that drive positive change in the world. We wholeheartedly supported that mission while designing and developing the new Antler site. This rewarding collaboration won awards for Mobile Excellence, on top of an impressive business impact:
Increase in signups in the first months.
Conversion rate on desktop.
Organic Search now the top driver of traffic.